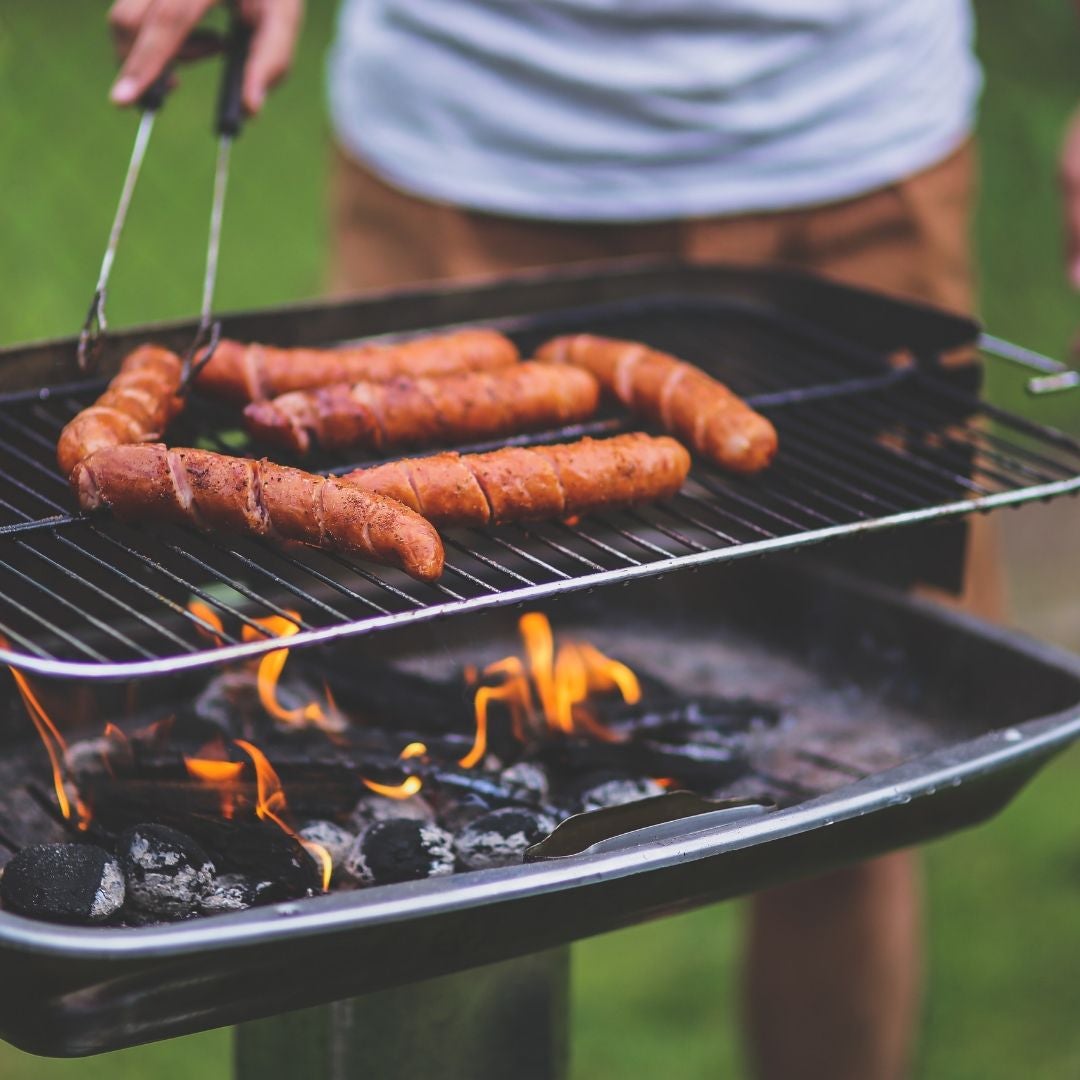 Host a BBQ
- what better way to enjoy the long weekend than good food and good company?! Make it easy on yourself, and enjoy the company rather than the cooking and cleaning. My tips for a great BBQ: Pick up some a box of frozen burgers (Sensations Sirloin from Safeway are delish!), a few bags of salad in a bag, prep some fruit and veggies, don't forget the chips! Voila! Everyone is happy and well fed. Besides, isn't it more about the lawn games and ice cold drinks that really make a BBQ? My favourite lawn game? Ladder ball!! Find it for under $50 at Canadian Tire 
here
! 
Check out a local golf course
- I recently did a post about the best local golf courses to try this summer, and I've taken my own advice and planned to visit The Links right here in Spruce Grove! Grab a few clubs, a bucket of balls and relax out on the driving range! Pro Tip: the pro shops usually have some cold beverages to enjoy after a hot day! Linked 
here
 is the Facebook page for The Links! 
Sleep outdoors
- Yes, I said sleep outside! Get out there and enjoy your own backyard and forget the load of laundry sitting in the dryer. Set up in your own back yard and light a campfire! I promise you'll love the feeling of sleeping under the stars and feeling like you're "away" when in reality you have the convenience of a fresh shower and you're not hoisting your food up a tree to keep it from the bears!
Be a tourist in your own town
- ever had a friend come to town and ask "what is there to do here?!". Take your own advice and go check out the local restaurant you've always wanted to try, or take a walk in one of Spruce Groves park areas! One of my top local restaurant picks is Broadway & Grand! A perfect little cafe tucked away in the heart of Spruce Grove. Check out their Facebook page 
here
! 
Picnic at the lake
- Which lake? Chickakoo! There are tons of pit stops set up with picnic tables and fire pits with a picturesque view of the lake. Pack up the old cooler and escape the hustle and bustle of a long weekend out to your private setting. With over 480 acres of wooded land and 11KM of walking/hiking trails you'll be sure to love the connection to nature right in your backyard! Linked 
here
 is a map of Chickakoo to plan out your visit! 


spruce grove stony plain realtor long weekend parkland county first time home buyer selling homes remax