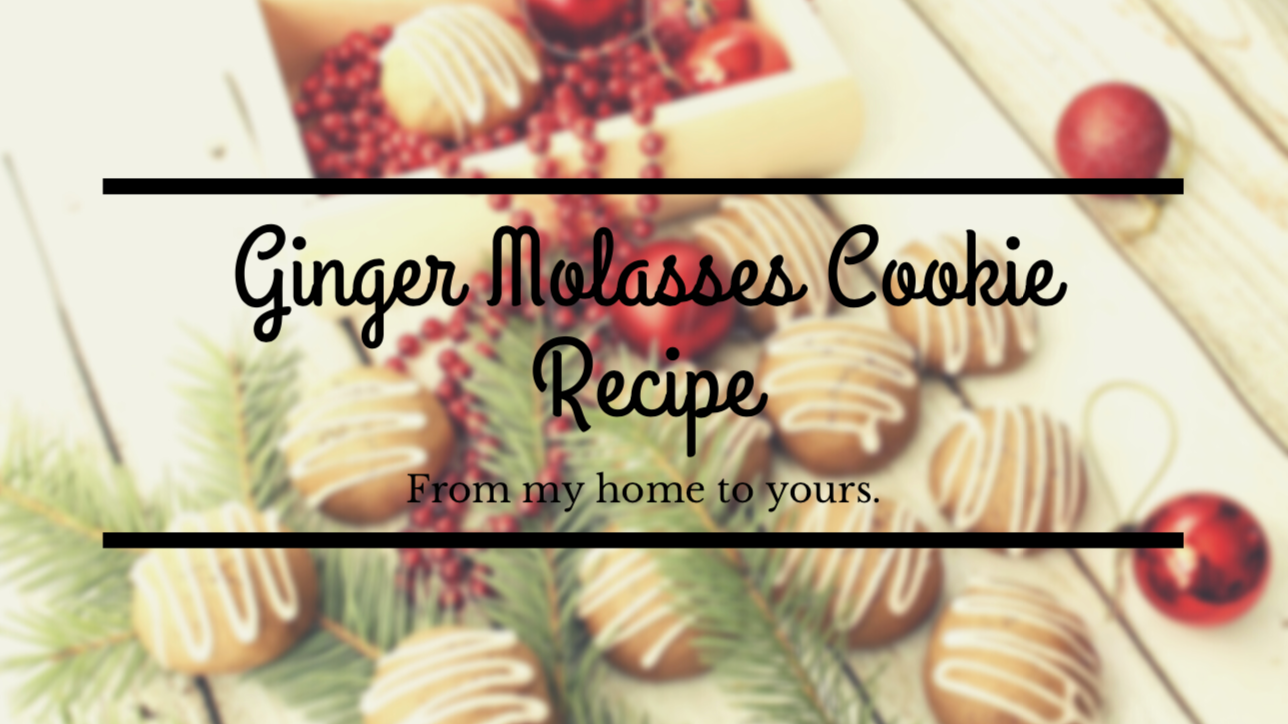 I consider myself a healthy eater. Throughout the year I eat a balanced diet and constantly work on portion control 
(Hello, Beachbody 21 Day Fix)
. But when it comes to December, all of that is tossed out of the window and I am a firm believer that Christmas calories don't count!
With that in mind, I'd love to share with you one of my favourite holiday recipes. It is easy peasy, fool proof, and quick to whip up to take to an impromptu Holiday visit on a Tuesday night. No, I cannot take credit for developing this recipe, and yes I found it on 
Pinterest
. 
You're welcome.
What you'll need to for ingredients:
1 cup granulated sugar

3/4 cup unsalted butter (softened to room temperature)
1/4 cup molasses
1 large egg
2 cups all-purpose flour
1 teaspoon baking soda
3/4 teaspoon ground cinnamon
1/2 teaspoon ground cloves
1/8 teaspoon ground nutmeg
1/2 teaspoon ground ginger
1/2 teaspoon salt
1/4 cup granulated sugar for rolling
Instructions:
Preheat oven to 375 degrees F
Line a baking sheet with parchment paper
Set aside
In a large mixing bowl, beat butter for 30 seconds with electric mixer
Add sugar and beat for 3 minutes, until light and fluffy
Add egg and molasses and beat on medium low speed just until combined
In a medium mixing bowl, whisk together the dry ingredients: flour, baking soda, cinnamon, cloves, nutmeg, ginger and salt
Gradually add to the sugar molasses mixture and beat on low until combined
Place 1/4 cup of sugar in a shallow bowl
Scoop cookie dough with a medium size cookie scoop and place directly on the sugar
Roll few times and then form into a ball in your hands
Place on a cookie sheet, leaving about 2" of space between cookies
Bake cookies for 9 to 11 minutes
Remove from oven and let cool 2 minutes on the sheet
Transfer cookies to cooling rack to cool completely
Store in an air-tight container for up to a week
Enjoy!