Hello, May!
If you're anything like me, I am welcoming May with open arms!
In our family, May means heading over to local greenhouses with my beautiful mom and picking out only the best flowers to brighten up my outdoor space, celebrating the Mamas in our lives on Mothers Day, getting together (with social distancing in mind this year) for a number of family birthdays and of course, seeding our farm and praying for perfect weather for our crops!
With April coming to a close, we know that it was the first month of the second quarter of our year and typically we see the Real Estate market kick it into high gear. With the current pandemic of COVID-19, it sure has changed the amount of activity but we do know one thing remains the same; families, couples, and all people need a place to call home. 
Todays blog shares the market stats for April 2019 vs. April 2020! See below for Spruce Grove, Stony Plain and Parkland County home sales activity! Contact me directly if you'd like to chat further about our current market and what we expect to see in the upcoming months!
Wishing you a safe and wonderful May!
-SK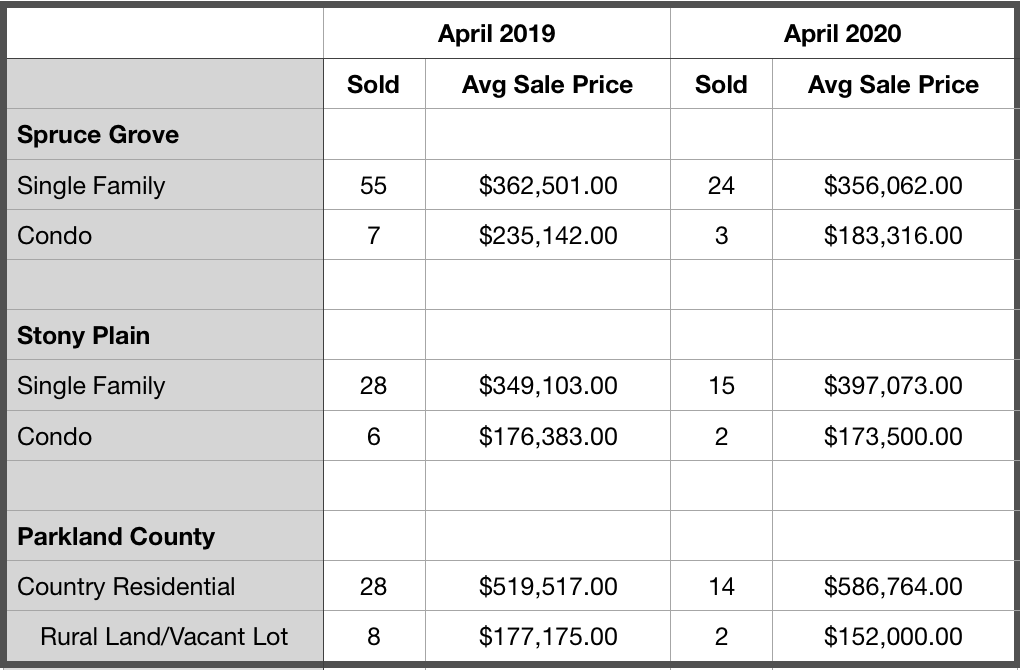 This information is brought to you by Realtors association of Edmonton, month end numbers. 
If you're interested in learning about the Edmonton market stats, send me a private message and I'd be happy to share that information with you!